Project Frontier – Withdrawing Application. The Project Frontier applicant team would like to thank County leadership and staff for their commitment and dedication in working with the applicant team on Project Frontier. At this time, the applicant has decided to withdraw the application and is considering other alternatives.
---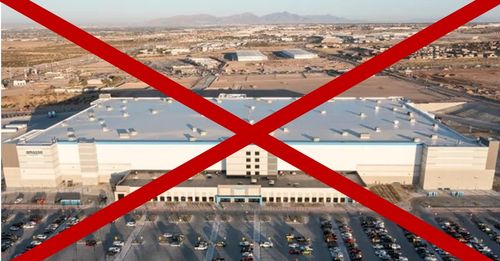 Below are excerpts from meetings and events regarding Project Frontier. Posted video will start at Open comments. The attempt is to provide public feedback and events surrounding Project Frontier. If you are interested in watching the entire meeting or seeing a full calendar you can see that on the County Website.
---
UPCOMING
Board of Supervisors Schedule of Board of Supervisors Meetings
---
Wed, May 10,2023 6:30 pm – 8:30 pm
Supervisor Communications
District 1 Supervisor John Hidahl and District 2 Supervisor George Turnboo
APAC Projects
Carson Creek R&D Project P22-0009
Tentative Parcel Map to divide four parcels totaling 64.22 acres into fourteen Research and Development (R&D) parcels to be used for industrial wholesale distribution buildings and two open space and drainage parcels ranging from 0.73 acres to 13.07 acres in size. The properties, identified by Assessor's Parcel Numbers 117-210-048, 117-210-049, 117-210-050 and 117-210-060, consist of 64.22 acres, and are located on the east side of Latrobe RD, approximately 580 feet north of the intersection with Golden Foothill PKWY, in the El Dorado Hills area, Supervisorial District 2. (formerly site of proposed Carson Creek Village residential project)
Project Frontier DR22-0003 CUP22-0016
Economic Impact Analysis Discussion
HYBRID Meeting
IN-PERSON EDH Fire Station 85 Executive Conference Room
1050 Wilson Blvd, EDH, CA 95762
VIRTUAL Zoom Meeting https://us02web.zoom.us/j/87434928039
PHONE IN OPTION (669) 900-9128 Meeting ID: 874 3492 8039
LIVE on YOUTUBE: https://youtube.com/live/AIm63Iz5nM0 (no discussion option via YouTube)
Send advance comments/questions to edhapac.comment@gmail.com and please identify the project or subject you wish to address.
---
Planning Commission
Thursday, May 11, @ 830 AM
2850 Fairlane Court, #C, Placerville, CA
---
VIDEOS PAST MEETINGS
4-11-23 EDC Board Meeting VIDEO Open Comments
4-4-23 EDC Board Meeting VIDEO Open Comments
4-18-23 Citizens in Support of El Dorado Hills – 1461 Blackstone Pkwy. The intention is to create a solid front in opposition to Project Frontier / Amazon.
4-19-23 El Dorado Hills APAC Meeting Agenda – VIDEO Meeting